Live your today, Plan Your Tomorrow
Our mission is to make a difference in the lives of our clients
we offer a full range of advice services to help you create, manage and protect your wealth.
Experienced professionals trusted to deliver, enab
ling you to achieve your go
als and simplify your life.
Arco Advisory certified financial planners.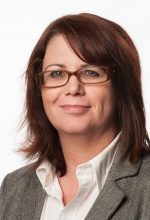 Robyn van Rooy
Executive Financial Planner
Robyn seeks to develop personal relationships with her clients so that she can assist them achieve both lifestyle and financial goals. 
Angelos Lysikatos
Executive Financial Planner
Angelos focusses on working with clients so they can understand their deep motivators, goals and aspirations.
Lachlan Mahon
Executive Financial Planner
Lachlan believes that the greatest part of our value lies in the intangibles. What drives our clients, what are their values and then overlaying how 'the money' interacts.
A comprehensive approach to your wealth
We provide a complete wealth advice offering, whatever your life stage or circumstances. Whether you're saving for a specific goal, navigating a divorce, transitioning to retirement, or need advice to guide your financial decisions, our expert private wealth advisers can help.
Our advisers and team members are among the most experienced wealth professionals in the industry, with outstanding records in client service and quality advice.
We go beyond your investments to help you achieve the financial goals and lifestyle you want. We are your sounding board when you have decisions to make, and we can do the number crunching to empower your decision-making.
Trusted by Australian families & businesses
Our adviser is pivotal in helping us plan ahead and make informed decisions An important aspect of our relationship with our adviser is their ability to act as a sounding board and take the emotion out of things to ensure we stay on plan.
Face to face service, and have always been given good advice regarding our financial investments, and great service.
We have a much clearer picture of our future goals, spending, and a greatly improved understanding of many aspects of finance, superannuation and investing.. I couldn't be more satisfied, and only wish I had started earlier.
Ph: 03 9562 0742 
Monday – Friday